Gift box of 4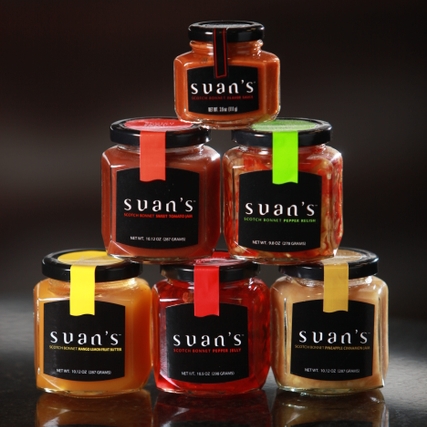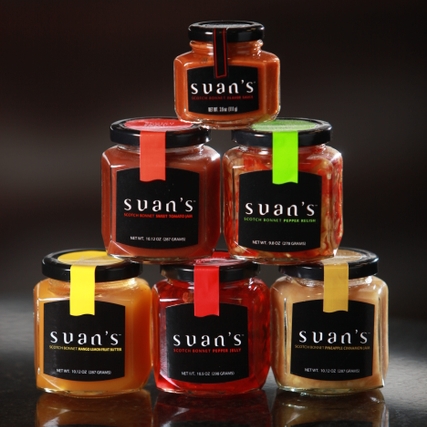 Gift box of 4
A beautifully-packaged gift set. Choose any combination of 4 jars of 10.5 oz. jars of Suan's condiments. Options include:
Suan's® Scotch Bonnet Jelly
Suan's® Scotch Bonnet Pepper Relish
Suan's® Scotch Bonnet Sweet Tomato Jam
Suan's® Scotch Bonnet Pineapple Cinammon Jam
Suan's® Scotch Bonnet Mango Lemon Fruit Butter
Suan's® Scotch Bonnet Onion Preserves
ADD TO CART TO SELECT PRODUCT COMBINATION
Suan's® Scotch Bonnet Flavor Sauce not an option in this combination. Choose this product listing to purchase a gift set including 2 jars of Flavor Sauce and 3 other condiments.
Shipping Information:
In shipping I take the same care I do in making my delicious condiments, I double box with foam packing material to protect the jelly during transport and ensure its safe arrival to you. I ship via United States Postal Service using Priority Mail® with delivery to your door.
Notification of your order will be sent as soon as processing is completed; shipment will be made promptly thereafter.
Need to order more than 1 or 2 gift boxes? Email suan@suansfoods.com and we can arrange special shipping options to curtail excessive shipping charges.